my titanic
December 30th, 2010
Okay, so there were no icebergs.
No mass-vomiting epidemics.
No giant storms with Perfect-Storm esque waves (then again, no George Clooney-esque ship captains, either).
No getting stranded in the middle of the cruise so that U.S. military choppers had to airdrop provisions of Spam onto the ship deck. (Spam? What about the Jews? Do Jews not cruise? Guess not given the overabundance of Christmas, and the assumption that everyone celebrates it when half the staff is from Indonesia, which is the most populous Muslim country, and when, hello, did you see my nose?)
No Leo and Kate running around the ship, though there was a rousing rendition of "My Heart Will Go On" at one of the after-dinner shows, which both my daughters watched with such rapt attention that you'd think an alien suck beam had attached straight to their brains and was pulling out cerebral matter with the hit of every high note.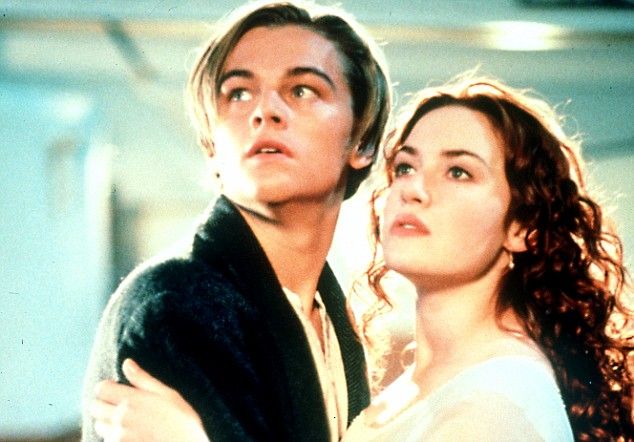 (Note: Kate and I do have similar hair, long, curly and red. That's about where the similarity ends. Oh, and I did throw my priceless diamond into the ocean. I was PMSing. So sue me!)
"You're here there's nothing to fear…."
Girls jaws drop further. Still,  if there was anything redeeming about my 8-night sentence—ahem, vacation—aboard the Celebrity Summit, it was that: watching my kids have a blast with their cousins and grandparents. And the lady singing Céine Dion.
But me and cruising, I just don't get it.
I could pretend that this is because I am a Grizzled Adventure Traveler, a girl Sebastian Junger, who, after all, has written a travel book about going to freakadelic places like Tonga and Kazakhstan and doing wild things like camping in the mountains with outlaw Tolkienist role players and throwing dinner parties in the middle of monsoons with third-sex fakaleiti cross-dressers. But that would be disingenuous of me. Because the fact of the matter is that I have this THING for a package holiday resort, a place like Sandals, only one that was always friendly to gays, and cheaper. I love it when they strap on that wristband and you just know you don't have to think about a thing for the week except whether or not to apply more sunscreen or if you'd like to play a spot of tennis.
Seriously, give me a wristband, a beach, a good kidcamp and some books, and I'm happy as a clam, well, one not plucked off into a disgusting chowder (New England clam chowder, in a zilion degree Caribbean heat. Really?) Speaking of books, I read some very good ones on this trip, rather miraculous given the dearth of time (were it not for early-morning insomnia, I'd have gotten no reading done whatsoever!). So I can highly recommend Colum McCann's LET THE GREAT WORLD SPIN, which was incredible to read as as a reader and humbling to read as an author (and thanks to Deb Heiligman for the rec). Also on the high recommendations is Dave Eggers' ZEITOUN, which was heartbreaking and maddening and also made me rethink Mr. Eggers.
Now, I've been an admirer of Dave Eggers for his cool (if, at times, wee hip for my square pegness) indie publishing empire and his incredible charitable work—but I've only ever read A HEARTBREAKING WORK OF STAGGERING GENIUS and while I enjoyed it, it also annoyed me in that way that books by wunderkind boys whose books seem to blare with kind of noisy self-conscious, self-indulgent LOOK AT THE WACKY THINGS I CAN DO WITH WORDS!. And Dave's screenplays for AWAY WE GO and WILD THINGS, left me sort of eh (and yes, I know, lots of you readers feel differently). So I haven't picked up another one of his books. But ZEITOUN had no bells and whistles, only impeccable reporting, wonderful writing that did not call attention to itself, and a deep, deep sense of humanity (in a nutshell, it's the story of this incredible family, post-Hurrican Katrina, and shows how messed up the government's response was, and the stupid war on terror; Zeitoun is originally from Syria). So I am won over. An Eggers girl all the way. And I read Helen Simonson's MAJOR PETTIGREW'S LAST STAND, which was a fast delicious read, if not as deep or profound as the first two books. It was a comedy of manners, Austen-esque, as everyone has noted, but I found it lacked a certain nuance. Characters are either GOOD or they are BAD, though sometimes you think they're one and they turn out to be another, which I could spot a mile off (and when I thought about it, the same is true for Austen's books). I like grays in my books, not black and whites (as opposed to my Caribbean skies, in which I like no gray, alas, the skies didn't care what I liked). Still, I'd recommend PETTIGREW. Super fun read.
By the by, I totally spied on what my fellow cruisers were reading: Stieg Larrson and his Dragon Tattoo trilogy were everywhere. And lots of e-readers. I didn't spot a single YA book. All the teens I spied were reading adult stuff (Chris Cleave's LITTLE BEE was a popular choice; my erudite 18-year-old niece was reading Jonathan Franzen's FREEDOM.)
Anyhow, back to cruising. I am out of the closet now about my love of the Package Holiday Trip, but cruising is a whole different matter. You wait in line a TON. When you go ashore, you have to pack up tons of stuff and rush your kids off—unless one of your kids has an ear infection and then you have to scramble to find alternative arrangements for her, or stay back on the ship with her, which is way less fun that it seems. You have to go through airport level security every single day when you get back on the boat. You have to pay oodles extra from everything from taxis to get to and from the ship to drinks (even sodas) to the tipping (which I don't begrudge. The people who work on the ships are incredible nice and they work seven days a week, week in and week out and tips are the bulk of their salary because they don't get minimum wage because they are not protected by U.S. labor laws and it's all disgusting and another reason why cruises are the opposite of awesome).
I know everyone goes on about the food. Apparently the average cruiser gains between 7 and 10 pounds on a cruise. Not surprising given how much they force feed you. But the food, it's so gross!!!! Buffet food that is nasty and picked over, like those gross delis in Midtown Manhattan. Or you have to sit for interminable dining room meals where people get so dressed up—and really, there are few things I want to see less than 50-year-old women wearing prom dresses. I kid you not!—and the food seems really good on the menu (dover sole wrapped around shrimp stuffing, bla, bla), but, except for the Caesar salad, somehow all manages to taste like catfood.
When you are done with your dinner, you and your roiling stomach retire to a stateroom that is 180 square feet. For four people. For eight nights. When two of the people are coughing all night. I don't mean to sound ungrateful but why on earth would people subject themselves to this?*
Lines. Airport security. Scheduling my kids. Rushing around. Cramped living quarters. Lousy food. Sounds like my life at home. Minus the lousy food. We eat decent food at home. Course, I have to cook it, so it's a tradeoff.
One good thing about the cruise was my self-imposed media blackout. Not just no internet or cell phone, etc. But I didn't even watch TV. So it was sort of a surprise and a bummer when on the last night, when I was SO READY to get back home, to learn about this killer storm headed to NYC. (Complete with, if not icebergs, the icicles, icy roads, and giant snow drifts, and the US military handing out provisions).
Now, we got lucky. Far worse places to get stuck than Puerto Rico. When we finally got back to JFK airport three days late and after our flight circling the skies for two hours—hey, I got to watch all of Eat, Pray, Love, at least—until the pilot said we might have to land somewhere else because we were running low on gas (at which point I prayed, not that we wouldn't crash, but that we wouldn't be diverted; nervous breakdown was imminent), we saw all the people with their green airport cots—stranded at the airport because, I imagine, NYC hotels were either too full, too expensive or plain impossible to get to from the airport. Midwesterners, you would LAUGH at us. Paralyzed by two feet of snow. What are we, Oregon?
But finally, after 3 days and one arduous 11-hour journey home, we made it. Had there been an iceberg, I would've kissed it.
*    *    *
*Well, since you asked, I went on this cruise because it was my mother's 70th birthday and she wanted the whole family to do this. I think something happens to people when their AARP kicks in, their cruise-loving gene starts to fire up. My parents, the original adventure travelers (they dragged my siblings and me on a six-week trek through Europe when I was seven), love cruising now. Go! Figure!